Legal Services for
Family Law Cases and More
Defending You, Your Family, and Downriver Since 1986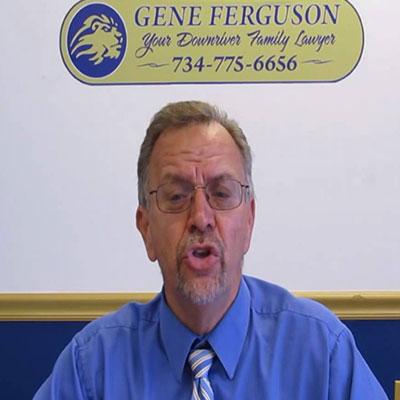 Legal Services for
Family Law Cases and More
Defending You, Your Family, and Downriver Since 1986
A Reputable Law Firm Providing Expert Representation
If you ever feel hopeless and helpless because of your situation, you should not despair because Gene Ferguson has you covered. He is a family lawyer who has defended clients in Downriver since 1986.
Gene Ferguson has decades of experience in the practice of law. His expertise in a variety of practice areas ensures that he is capable of representing clients on a range of issues. Gene knows that you may feel emotional about your situation, so he maintains an open-minded approach in working with you.
At our law firm, we understand that our clients may have questions or concerns regarding our legal services. Our lawyer will explain to you your legal rights and options. Then, he will investigate and evaluate your case. Once he has all the necessary information, he will develop a legal strategy on how to represent you and provide you with a favorable result for your situation.